Looking for curator emails?
Get access to our database of curator contact information. Thousands of playlists, with a full analysis and manually checked by our team.
Get access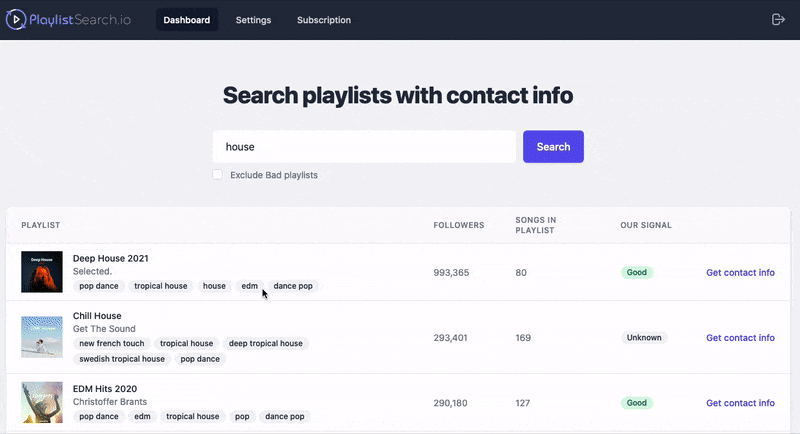 Streams estimation
Our estimation is based on data collected from Spotify for Artists
1 day

nodata

7 days

nodata

28 days

nodata
The table below shows the details of the data we have at our disposal to estimate the number of streams you can expect from this playlist.
Data collected on
Track added on
Streams
nodata
nodata
nodata
nodata
nodata
nodata
nodata
nodata
nodata